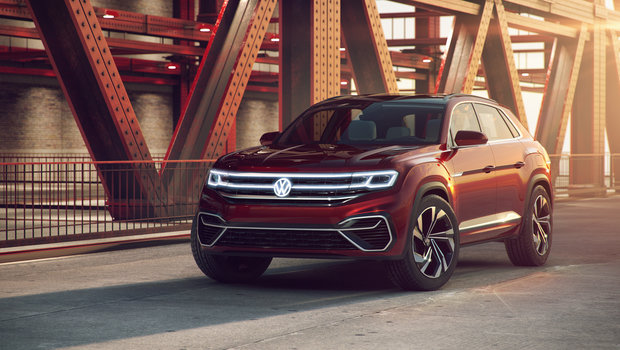 Presented at the last auto show in New York last April, the Volkswagen Atlas Cross Coupe is now a reality. Volkswagen confirmed at the end of August that the Cross Coupe would go on sale in 2019 as a 2020 model.
A new SUV for Volkswagen
The Volkswagen Atlas Cross Coupe will therefore be added to a range of SUVs that already includes the Tiguan and Atlas. The latter, with its three rows of seats, is by far the largest SUV in the VW family and one of the largest in the industry.
The Cross Coupe version will have the mandate to attract buyers who want a larger SUV, but a more sporty style. It is essentially an in-between between the Atlas and the Tiguan.
Built on the Atlas platform, it will have good dimensions and a high-end interior. It will be powered by a 3.6-liter V6 engine and an 8-speed automatic transmission. It is also possible that a hybrid model like the one presented in New York may be added to the range.
To learn more about new Volkswagen SUVs, contact us today at Fredericton Volkswagen.